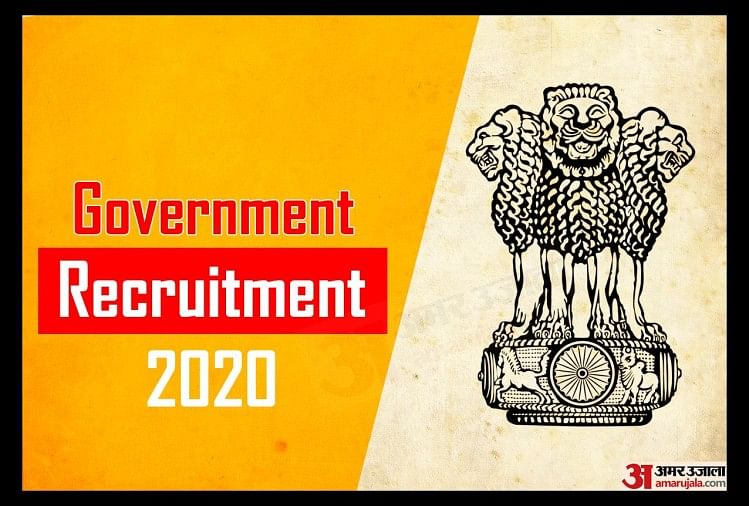 MPPEB Group-2 (Sub Group-4) Recruitment 2020
– PC : My Result Plus
The applications are invited by Madhya Pradesh Professional Examination Board (MPPEB) for the posts of 250 Assistant, Junior Assistant, DEO, and Various Posts. Graduates pass candidates can apply before December 15, 2020. Selection will be based on Written Test.
 
MPPEB Group-2 (Sub Group-4) Recruitment 2020 Details:
                                 
Post: Assistant
No. of Vacancy: 50          
Pay Scale: 5200 – 20200/-
 
Post: Junior Assistant    
No. of Vacancy: 100       
Pay Scale: 5200 – 20200/-
 
Post: Steno Typist Hindi               
No. of Vacancy: 06
Pay Scale: 5200 – 20200/-
 
Post: Steno Typist English            
No. of Vacancy: 02
Pay Scale: 5200 – 20200/-
 
Post: Typist Hindi            
No. of Vacancy: 03
Pay Scale: 5200 – 20200/-
 
Post: Assistant Auditor 
No. of Vacancy: 28          
Pay Scale: 25,300/- Level-6
 
Post: Assistant Auditor Contract Worker              
No. of Vacancy: 07
Pay Scale: 25,300/- Level-6
 
Post: Data entry Operator           
No. of Vacancy: 33          
Pay Scale: 19500–62000/-
 
Post: Data Entry Operator Contract         
No. of Vacancy: 08
Pay Scale: 19500–62000/-
 
Post: Receptionist          
No. of Vacancy: 08          
Pay Scale: 5200 – 20200/-
 
Post: Cataloger (Postcode 11 ) 
No. of Vacancy: 01
Pay Scale: 5200 – 20200/-
 
Post: Assistant Librarian (Postcode 12) 
No. of Vacancy: 01
Pay Scale: 5200 – 20200/-
 
Post: Cataloger (Postcode 13)  
No. of Vacancy: 01
Pay Scale: 5200 – 20200/-
 
Post: Assistant Librarian (Postcode 14) 
No. of Vacancy: 02
Pay Scale: 5200 – 20200/-
 
Post: Inspector                
No. of Vacancy: 02          
Pay Scale: 32800 – 103600/-
 
Post: Auditor    
No. of Vacancy: 02          
Pay Scale: 28700 – 91300/-
 
Post: Translator               
No. of Vacancy: 05          
Pay Scale: 8000/- (Per Month)
 
MPPEB Group-2 (Sub Group-4) Recruitment 2020 Eligibility Criteria
Assistant: Candidate must have done a Graduation with 1-year Diploma in Computer Application.           
 
Steno-Typist Hindi: Candidate must be a Graduate with a minimum of 50% marks along with an 01-year computer diploma and should also have Hindi shorthand.
 
Steno-Typist English: Candidate must be a Graduate with a minimum of 50% marks along with a 01-year computer diploma and should also have an English shorthand.
 
Typist Hindi: Candidate must be a Graduate with a minimum of 50% marks along with 01-year computer diploma and should also have a Hindi Typing certificate.
 
Assistant Auditor: Candidate must be a Graduate in any stream.
 
Assistant Auditor Contract Worker: Candidate must be a Graduate in any stream.
 
Data entry Operator: Candidate must have done a Graduation with Diploma in BCA or PGDCA.
 
Data Entry Operator Contract: Candidate must have done a Graduation with Diploma in BCA or PGDCA.
 
Receptionist: Candidate must have done a Graduation with PGDCA certificate. Must have a working knowledge of Hindi and English typing.
 
Cataloger (Postcode 11): Candidate must have a Degree in Library Science.
 
Assistant Librarian (Postcode 12): Candidate must be a Graduate in Library Science.
 
Cataloger (Postcode 13): Candidate must be a Graduate in Library Science.
 
Assistant Librarian: The candidate must be a Graduate in Library Science.
 
Inspector: Candidate must have done a Graduation with accounting training.
 
Auditor: Candidate must have done a Graduation with accounting training.
 
Translator: Candidate must have done a Graduation with one subject as English.
 
Application Fee: Pay the Examination Fee through Debit Card, Credit Card, Net Banking MP Online KIOSK Fee Mode.
For Unreserved: 500/-  
For SC/ST/OBC of MP: 250/-
MP Online Portal Fees: 60/-
 
Starting Date of Online Application Submission: December 01, 2020
Last Date of Online Application Submission: December 15, 2020
Last Date for Payment of Fee: December 15, 2020
Last Date for Correction of Online Application: December 20, 2020
Date of Examination: Jan 29 to Feb 04, 2021
 
How to Apply: Interested candidates may apply at peb.mp.gov.in from December 01, 2020, to December 15, 2020.
 
Job Location: Madhya Pradesh
 
Selection Process: Selection will be based on Written Test.
 
Notification: peb.mp.gov.in